News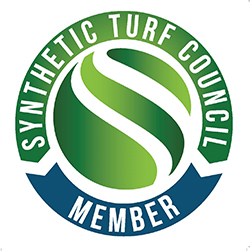 TAT joins the Synthetic Turf Council
In February 2019, TAT has successfully joined the Synthetic Turf Council as a member. This is very exciting news as this is an organisation which is there to improve the industry and strives in every way possible to educate people from all over the world about Synthetic Turf. Jade will be heading over to the USA in October to attend a conference and participate in a Turf Install workshop which will make TAT a certified Landscape Turf Installer. Check out the website for more information www.syntheticturfcouncil.org.
Bike ride from Launceston to Hobart via the East Coast. March 2018
Recently Jade set off on an exciting challenge riding from Launceston to Hobart via the east coast of Tasmania. The distance was 400km, it took 2 full days of riding and 1 hour on the 3rd day to complete the massive ride. It was all about raising money for the World Vision Charity who TAT support by sponsoring a child in India. Jade was assisted by his father Bob in is campervan and supported very generously by clients, friends and local businesses. The total raised was over $2000.00. Jade looks forwards to challenging himself again with something similar but on a larger scale.
Please follow Tassie Artificial Turf on Facebook to keep up to date with other projects being supported.